ICON Photonics proposes you to reach the next level of optical coupling
Our first patented technology moves the telecom & datacom industries to new standards of performances. Operating a 650m² clean room, our engineers develop breakthrough technologies opening a new generation of optical coupling.
We give the opportunity to absorb fiber misalignment and to shrink down the chips active areas dimensions by a factor of 3. Our technology is completely adaptable to the dimensions you need and customizable according to your applications.
On top of all it is capable to operate at wafer level, adapted to mass production.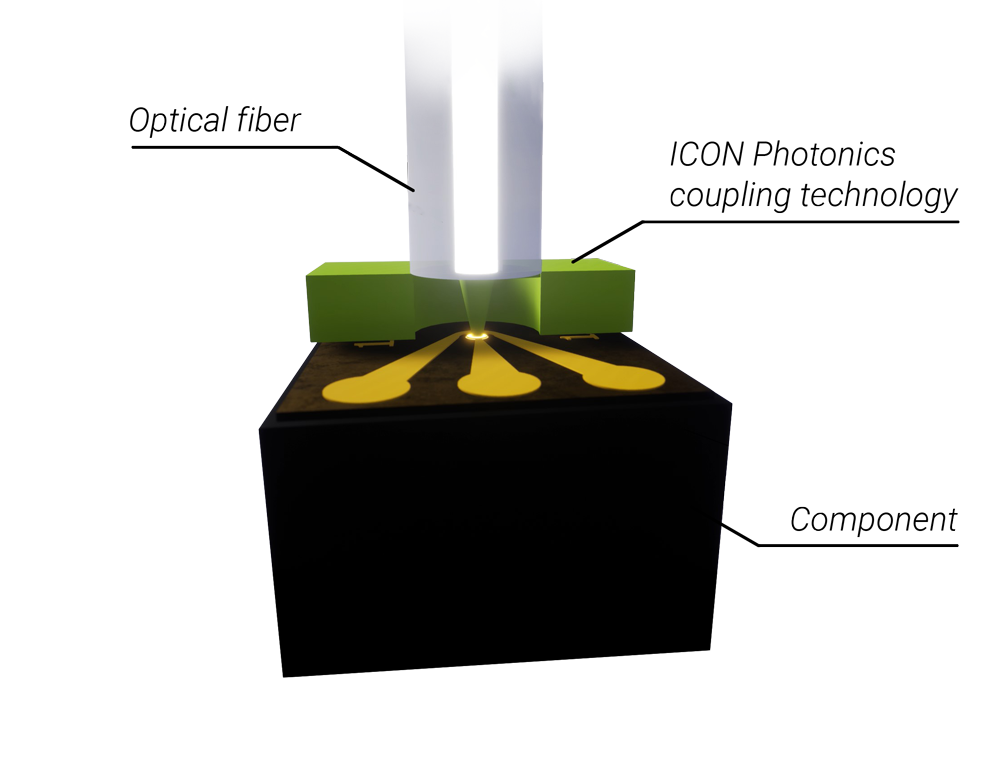 Welcome into your future standards
Multiple technical and industrial advantages
Full optical coupling even with the world smallest optical apertures (from 30um to 1 um)
Applicable with VCSELs and Photodiodes, to single-mode and multi-mode optical fibers
High tolerance to optical misalignment, vibrations and temperature
Compatible with passive alignment and assembly equipment
Applicable on wafers, arrays or singulated chips Enable the low cost of passive alignment
Increase your misalignment tolerances by a factor 2 and reduce the losses By reducing your active area diameter down to few microns, you will reach new levels of speed (for either Datacom or Telecom applications) Developed for any industrial wafer-level production, compatible to the existing manufacturing lines and processes Custom development
Our expertise & knowledge in the electro-optical and MEMS fields give us the possibility to work on many specific projects, on a wide range of applications :
→ With or without bonded-Si fixture
→ 90° angle-tolerant solutions available
→ Hermetic solutions for glue / index liquid
→ Wirebonding / Flip-chip compatible
→ Multi-Core Fiber (MCF) applications
We design our technology and adapt our offers to your requirements